You talkin 'to me?
January 31 - February 22, 2020
exhibition
In Jan Neukirchen's exhibition "You talkin 'to me?", The focus is on dealing with spoken language in digital space. Its algorithmically operated echo machines pass text passages on to one another and thus let the words circling around the room. The audience can follow the content by moving between the speakers and microphones.
Learn more
During the transmission, misunderstandings of all kinds are generated, while in the spoken text between the artificial intelligences of the machines new content is constantly emerging. Questions about the long-term memory of the cloud and the creative potential of the language assistants that have already become commonplace are made tangible in a playful way.
The second work "Communication trees" is based on conversations on the Internet platform Reddit.com. Here, algorithms from communication generate sound and image data, which are visualized in a video animation and output as a three-dimensional form using a 3D printer. These make the invisible structure of the text-based exchange visible in digital space and reveal patterns in the interaction of hundreds of participants.
The title "You talkin 'to me?" Is a quote from the cult film Taxi Driver.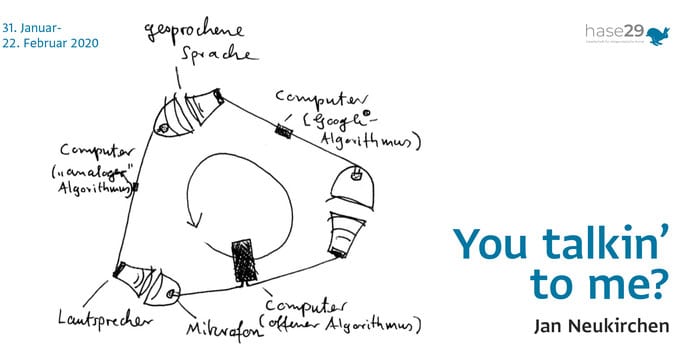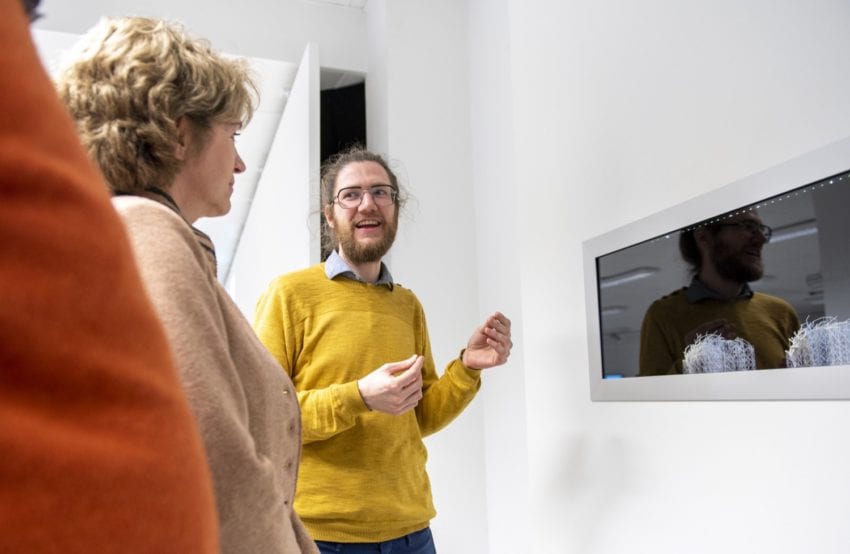 Participating artist
Jan Neukirchen
Curator
Michael Kroeger
Elizabeth Lumme