WE ARE HERE!
SASKIA AVERDIECK

We visit the artist.
Click here for the video workshop tutorial by Saskia Averdiek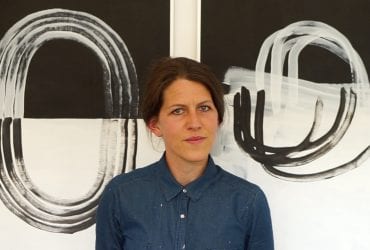 We visit Saskia's studio and in one exercise we mess up our brain halves.
Saskia Averdiek explains how her painting becomes a field of artistic experimentation. By using both hands to paint and concentrating on the left, weaker one, she investigates unconscious processes. For the artist, painting is an experimental arrangement for an open question that leads to ever new, surprising results.
In the subsequent creative tutorial, students can learn how two-handed drawing works.
Join
School classes, leisure groups of all ages