WE ARE HERE!
Merle Lembeck

A guest in the artist's studio
VIDER TUTORIAL COMING SOON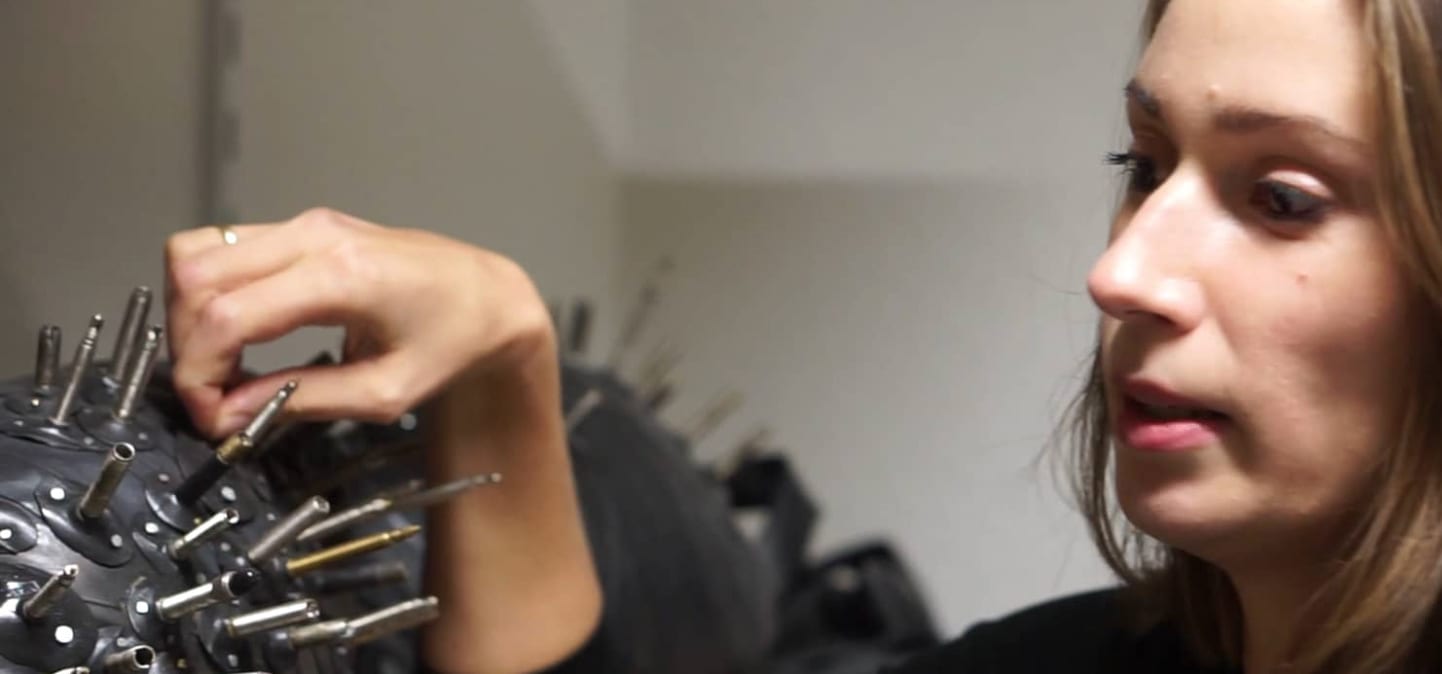 In this studio talk, Yasmin learns more about Merle Lembeck.
The artist tells how she works on her subjects. The material plays an important role in this. The combination of painting and sculpture make up the focus of her artistic work.
Merle Lembeck talks about her preferences for unusual materials and demonstrates in a tutorial how painting on canvas can be transformed into a sculpture.
The artist talk is offered by video for school lessons together with the artist's creative management. Upon request, a member of the hase29 art education team will accompany the lessons.
Join
School classes, leisure groups of all ages