WE ARE HERE! Henning Lichtenberg

A guest in the artist's studio
Click here for the video tutorial by Henning Lichtenberg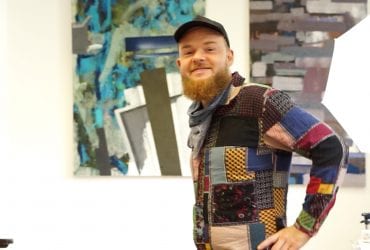 90 minutes of art class with a difference
Exciting insights into the atelier of

Artist Henning Lichtenberg
Students ask, the artist answers
With the video tutorial directly from the artist to the stop-motion video
Yasmin visited the artist Henning Lichtenberg in his studio in Osnabrück and talked to him about his art.
In addition to painting, Hennin Lichtenberg focuses on digital work. Stop-motion films, among other things, in connection with painting, technology, or landscape represent a large area of ​​interest for the artist.
In 90 minutes, the students meet the artist via video link and then work out their own stop-motion video with the support of the hase29 art mediator.
If you like, you can publish your video on the hase29 website.
Join
School classes, leisure groups of all ages