WE ARE HERE!
AZIM BECKER

A guest in the artist's studio
Click here for the video tutorial from Azim Becker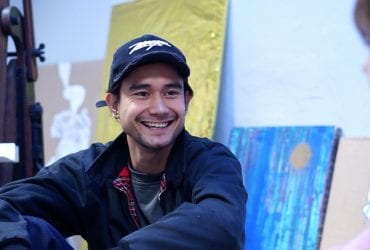 In conversation with Yasmin we learn more about the work of the young artist. This tells how ideas are created. Chance and intuition play an important role in this.
Azim Becker also reports on the importance of urban art and street art for him and his own work.
In a tutorial he shows how you can apply your own drawings to all kinds of surfaces using self-made adhesive.
The artist talk is offered together with the creative guidance of a "Wheatpaste" by video for school lessons or youth facilities. Upon request, a member of the hase29 art education team will accompany the lessons. At the end of the workshop, the participants produced their own artistic work.
Join
School classes, leisure groups of all ages