Stefanie Trojan – CONTACT
Picture lecture and artist talk

with subsequent interaction
Saturday, March 25.03.2023, 19 at XNUMX p.m
In a short lecture with pictures, the performance artist Stefanie Trojan gives insights into her more than 20 years of work. In the center of the work that is in the current double exhibition "Nobody is nobody" can be seen are interpersonal encounters and shared experiences. By unexpectedly intervening in everyday situations, the artist questions common patterns of behavior and breaks with the usual habits and expectations of the viewer.
After the slide show, the audience is invited to discuss various questions with Stefanie Trojan and the curator Friederike Fast: How do people in different cultures and contexts react to the works? As an artist, how do you prepare for these actions? And how do you present performance art in an exhibition where the artist herself is absent?
Entry is free!
Donations to support the work of the association are very welcome.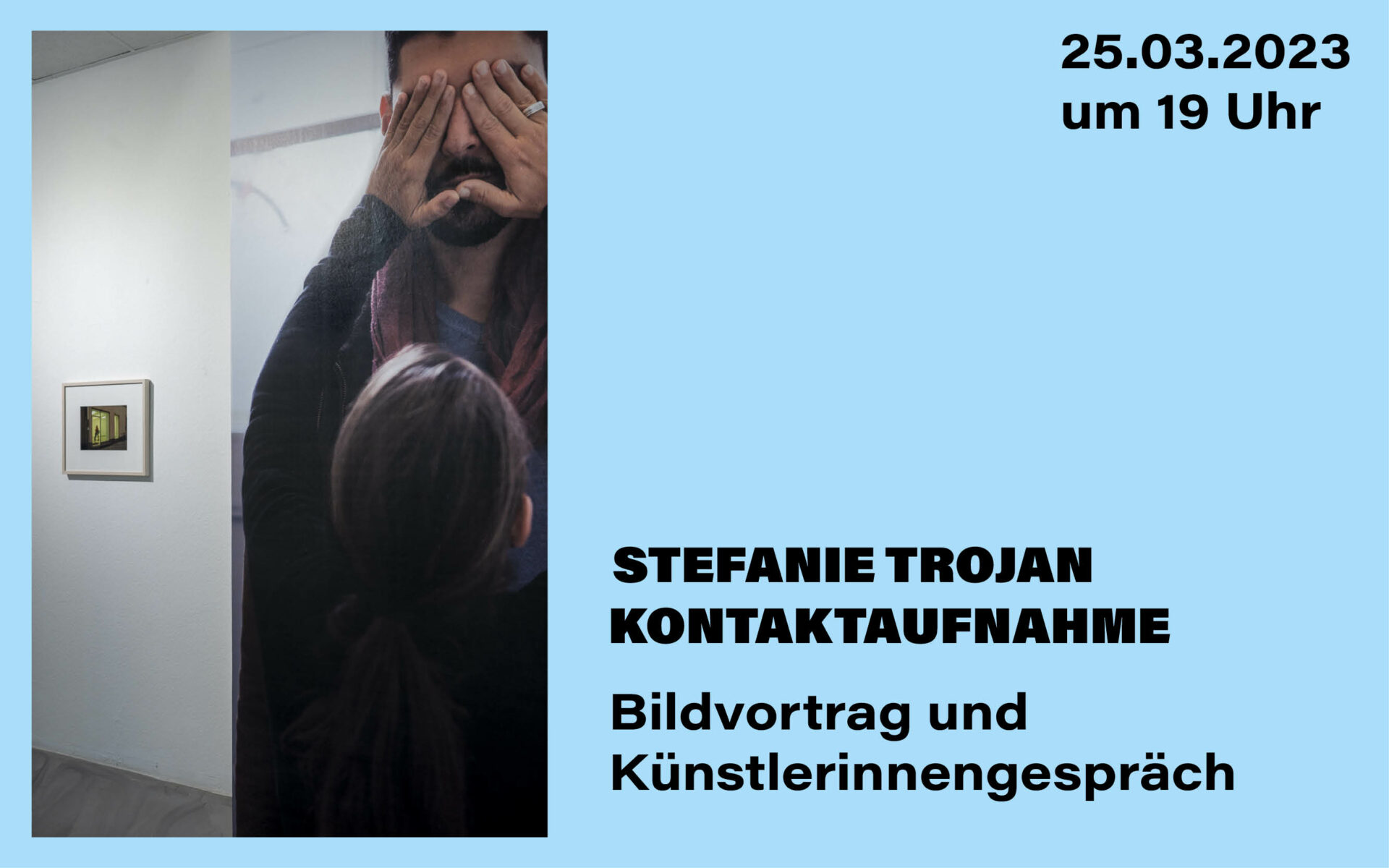 Exhibition view: Stefanie Trojan, schmiegsam / cuddlesome, 2006, and augen zu / eyes closed, 2017, photo: Angela von Brill © VG Bild-Kunst, Bonn 2023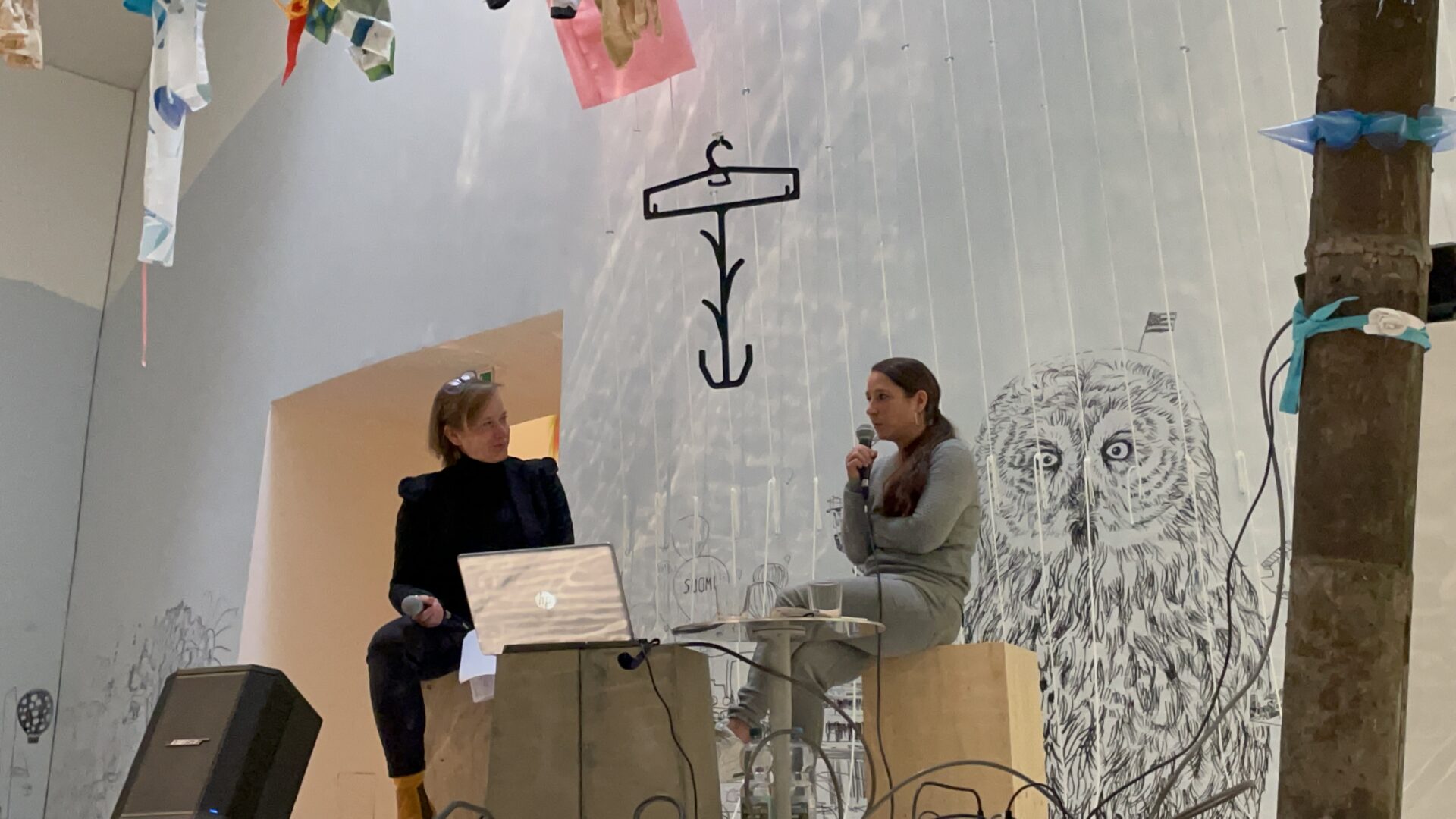 Curator Friederike Fast and artist Stefanie Trojan, 2021, Marta Herford, photo: Robert Barta
Stefanie Trojan
Stefanie Trojan (*1976 in Neu Ulm, lives in Frankfurt am Main) studied sculpture at the Academy of Fine Arts in Munich with Heribert Sturm and Asta Gröting as well as visiting professors Iris Häussler and Uli Aigner. After the first state examination in art education, she received her diploma as a master student from Asta Gröting and then also completed a degree in philosophy. She has shown her videos and performances at international exhibitions and festivals such as PS1 New York, De Appel Museum Amsterdam, Kunsthalle Basel and the video and performance festival "episode 5" in Singapore.