Sound of the city - a sound diary as a virtual city tour
27.7.2020/31.7.2020/29 - 29/30/49074 IN THE ATELIER HASEXNUMX HASESTRASSE XNUMX/XNUMX, XNUMX OSNABRÜCK
IN COOPERATION WITH THE RULLER HAUS EV
With the comic artist Oliver Grajewski and media professional Stefan Hestermeyer you will become sound catchers. In the workshop for drawing and "soundscaping" you move from place to place in search of the sounds of the city.
Can you draw sounds? You collect audible and visible impressions with the camera and draw up images for sounds that go with them.
More
You process your material in a virtual "city tour". This can be wandered through in a 360 ° view on the Internet, where all visible and audible impressions can be found.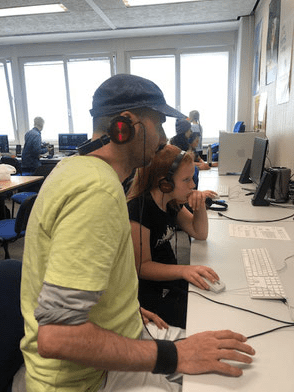 Join
Max 5 participants from 12 years
Participating artists
- Oliver Grajewski
- Stefan Hestermeyer