modeling truths
(My)a sociological look at art
Keynote speech + conversation with Dr. Michael Kroeger
Thursday, June 01.06th, 19 p.m
Art today is no longer just a medium of beauty, but a phenomenon that arises in a more or less political atmosphere. Art and activist action are increasingly closely related. In his impulse lecture, Michael Kröger uses the example of a text work by the art activist Florian Kuhlmann to develop the peculiarities and consequences of designs that no longer exclusively represent autonomous or critical art, but rather want to stimulate social action themselves.
Admission is free. Donations to support the work of the association are very welcome!
Karl Michael Drohsel as a guest in Osnabrück

As an urbanosophist, artist, food designer and tradologist, Karl Michael Drohsel has gained a wide range of experience with neighborhood participation formats and activation projects, such as those he currently offers in Vienna, Berlin or the Stuttgart region. To do this, he works closely with local food rescuers, school or university projects and of course the local communities under the motto "From the residential society to the resilient community".
Wednesday, July 19.07, 15 p.m
City walk with Karl Michael Drohsel
During a walk through Osnabrück, the participants can discover regional plants with the urbanosophist/artist/food designer/trödologist Karl Michael Drohsel and explore the story(s) that plants and soils can tell together.
Wednesday, July 19.07, 19 p.m
Lecture by Karl Michael Drohsel
The urbanosophist/artist/food designer/trödologist Karl Michael Drohsel reports on the "COMMUNI-TEA" project in the Sandleitenhof municipal building in Vienna, in which the focus is on social exchange with locally produced tea, in food laboratories and in joint cooking and food-sharing projects. The MA-TEE-OTTI from Vienna will be offered for the lecture and subsequent discussions.
Thursday, July 20.07, 14 p.m. (approx. 1 hour)
The imaginary tea house with Karl Michael Drohsel
A dream trip to a very personal tea house with tea tasting / please wear comfortable clothing.
How does Osnabrück drink its tea? – Tea ceremonies in the art space hase29
As part of the current exhibition "A Teahouse for Osnabrück - Studio Quack" we regularly hold tea ceremonies at Kunstraum hase29 with various guests who bring their own tea recipes and rituals with them.
Thursday, June 08.06th, 19 p.m
Japanese tea ceremony with Karl-Heinz foot
Karl-Heinz Fuss is an Aikido teacher, a Japanese martial art that emphasizes defensiveness. The values ​​of tea - harmony, purity, respect and calm - also play a major role in Aikido. As part of a Japanese tea ceremony, Karl-Heinz Fuss gives an insight into the practice.

Wednesday, May 21.06, 19 p.m
Kenyan tea ceremony with Helen Wambui Nintemann
Helen Wambui Nintemann is committed to the African community in Osnabrück and promotes German-Kenyan understanding - in the "Teehaus für Osnabrück" with a Kenyan tea ceremony.
Free entry!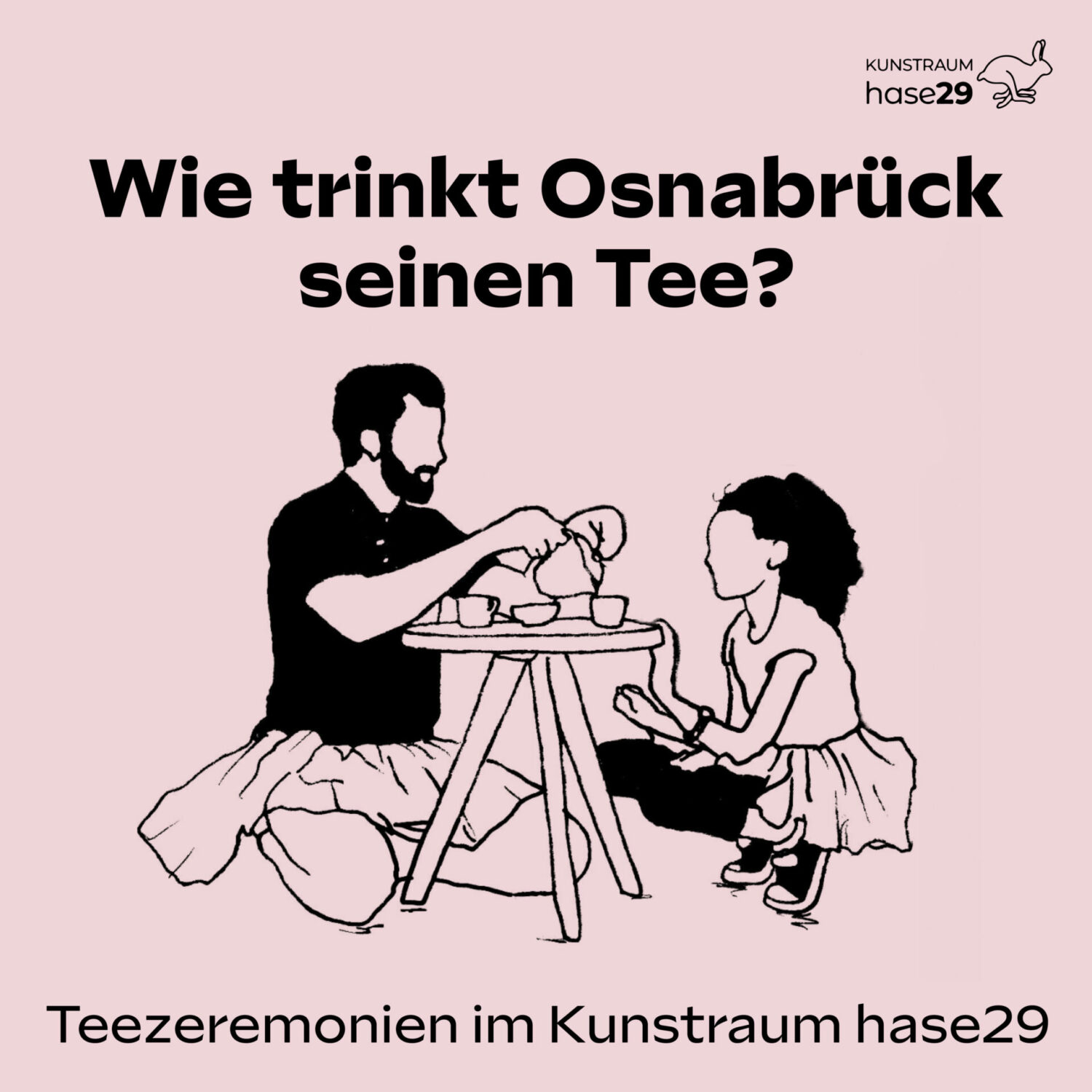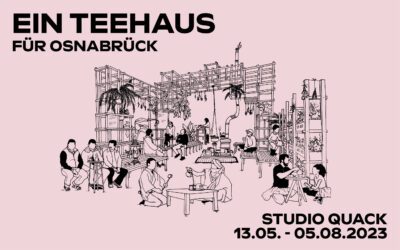 Current exhibition, Exhibitions, Program (preview)
Japanese tea ceremony 08.06. at 19 p.m. / Kenyan tea ceremony 21.06. at 19 p.m
read more