Krach Bumm Bäng Zack, Soundwords - Telling with tone words (Soundwords)
July 20 - July 24, 2020
IN THE ATELIER HASE29, HASESTRASSE 29/30, 49074 OSNABRÜCK IN COOPERATION WITH THE RULLER HAUS EV
Comic artist Oliver Grajewski and media professional Stefan Hestermeyer open their workshop for drawing, text and sound / video in the hase29 studio. Soundwords create the idea of ​​noises or noise when reading (the soundtrack of the comic, so to speak).
Noise, thump, bang and bang are sound words that make sounds imaginable when reading. In comics, sound words appear in the picture as sound bubbles.
More
The higher the volume, the more noticeable the graphic design of these words. What does a comic look like if it only consists of sound words? Lots of experiments await you.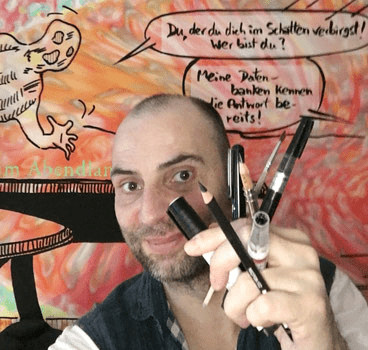 Join
Max 5 participants from 12 years
Participating artists
- Oliver Grajewski
- Stefan Hestermeyer