"Searching for identity in the Anthropocene - post-futuristic areas of tension in contemporary art"
FRIDAY, 3.7.2020/19/XNUMX XNUMX PM - FREE ENTRY, A DONATION IS ASKED.
LECTURE BY DR. PHIL. ANN-KATRIN GÜNZEL
The art scholar Ann-Katrin Günzel sheds light on the "post-futuristic age" (Franco Beradi), a present that was shaped by the utopias of the Italian futurists of the early 20th century. These propagated "the beauty of speed" and thus contributed to a general acceleration of all areas of life.
The consequences of these developments determine the public and political discourse today, especially since they were highlighted by the Fridays for Future movement, among other things, even if the corona virus has now slowed the rush of speed. Ann-Katrin Günzel juxtaposes futuristic utopias with contemporary artistic positions in order to show how these reflect the end of the idea of ​​progress.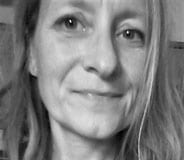 Personal
Ann-Katrin Günzel is editor of the volume "post-futuristic. Art in dystopian times ",
KUNSTFORUM International, Volume 267 May 2020.