Melanie Harder and Ronja Bredenfoerder
Color grades
September 29 – late December 2022
Opening: September 29, 2022 19-20.30:XNUMX p.m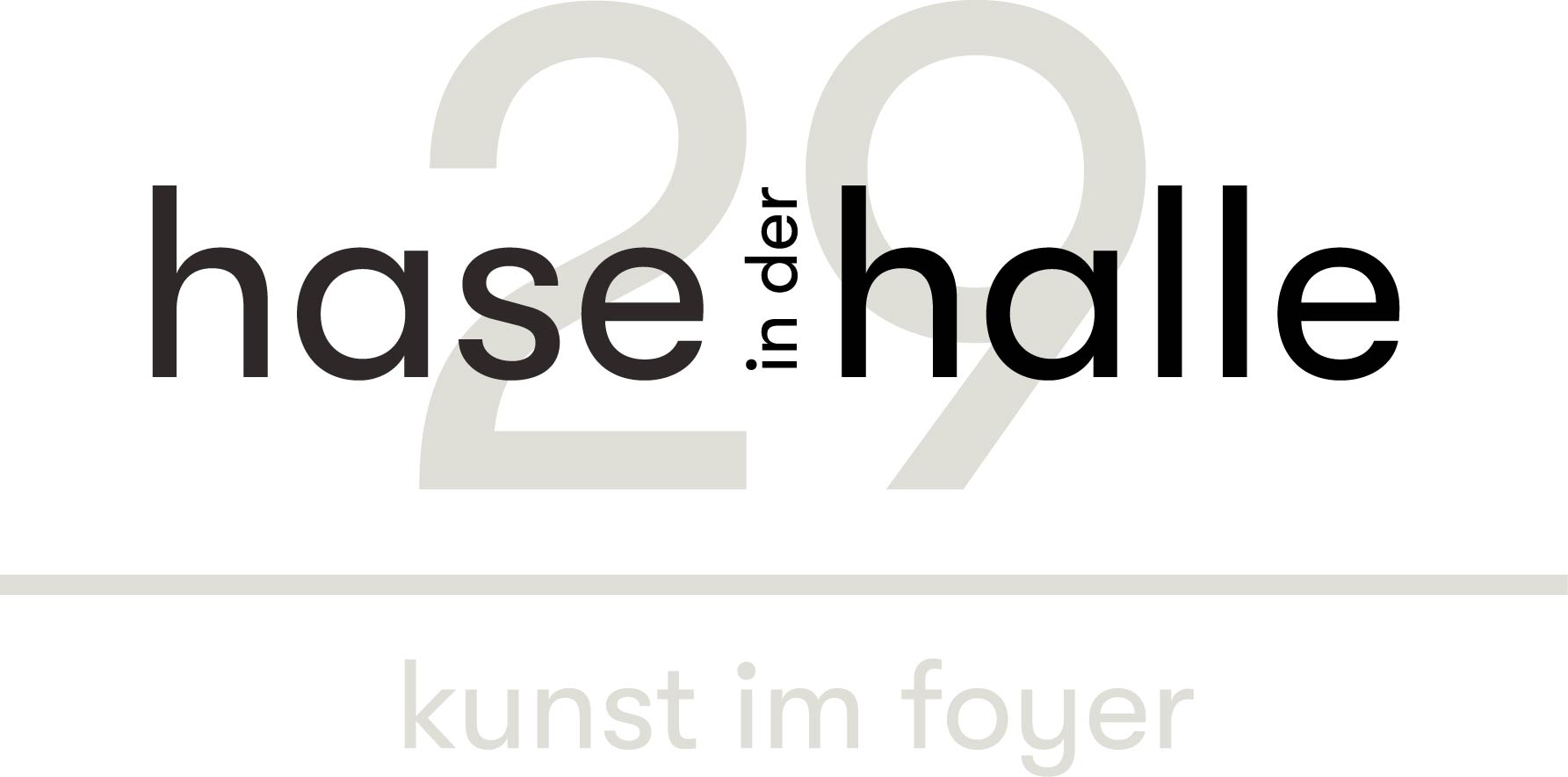 A cooperation between the art space hase29 and the OsnabrückHalle
Art in the foyer – "Hase29 in the hall"
The OsnabrückHalle becomes a pop-up gallery for the second time
Osnabrueck, September 29.09.2022, XNUMX (sch) From September 29th, Osnabrück artists will show their works in the OsnabrückHalle for the second time. The art space hase29 has taken on the curatorial direction with Azim F. Becker.
On September 29.09.2022th, 29, the exhibition series "Hase29 in the hall" will be continued, a cooperation between the OsnabrückHalle and the art space hase2022 - Society for Contemporary Art Osnabrück. The exhibition series, which began in spring XNUMX, regularly presents works by Osnabrück artists in the foyer of the OsnabrückHalle. Works by Melanie Harder and Ronja Bredenforder are exhibited under the title "Colorgrades". Curated by Azim F. Becker, the exhibition shows colour-intensive and large-format paintings by two artists who are equally, but in different ways, dedicated to the freedom of color.
The exhibition series will open on September 29.09.2022, 19 at 00:29 p.m. in the foyer of the OsnabrückHalle. All interested parties are cordially invited. The artists, the curatorial management and representatives of the OsnabrückHalle and the art space hase29.09.2022 will be present. The exhibition can be seen from September XNUMX, XNUMX until the end of the year on the dates of the events.
The participating artists and their work are presented at www.osnabrueckhalle.de/ausstellung. More information is below www.hase29.de to find. Those interested in buying can get in touch with the artists via the art space hase29.