hase29 in the hall
Svenja Niepel + Lothar Rahenkamp

Duration of the exhibition: 21.09. – 19.11.2023
Vernissage on Wednesday, September 20.09.2023th, 19, at XNUMX p.m. in the foyer of the OsnabrückHalle

In the inviting setting of "hase29 in the hall" a special art encounter is revealed with the pictorial worlds of Svenja Niepel and Lothar Rahenkamp, ​​which are subtle and humorous at the same time. Lothar Rahenkamp's large-format drawings take the viewer into colorful landscapes artfully framed by filigree black contours. A lively image panorama unfolds that combines depth and dynamism. Opposite, in her works, Svenja Niepel transforms linguistic expressions into fantastic beings that uniquely interweave words and images.
At the opening of the exhibition, visitors can expect a musical performance by Svenja Niepel.
Curated by Azim F. Becker
The project "Hase29 in the hall", which is taking place for the fifth time with this exhibition, is a cooperation between the art space hase29, the OsnabrückHalle and Marketing Osnabrück and regularly presents works by Osnabrück artists in the foyer of the OsnabrückHalle.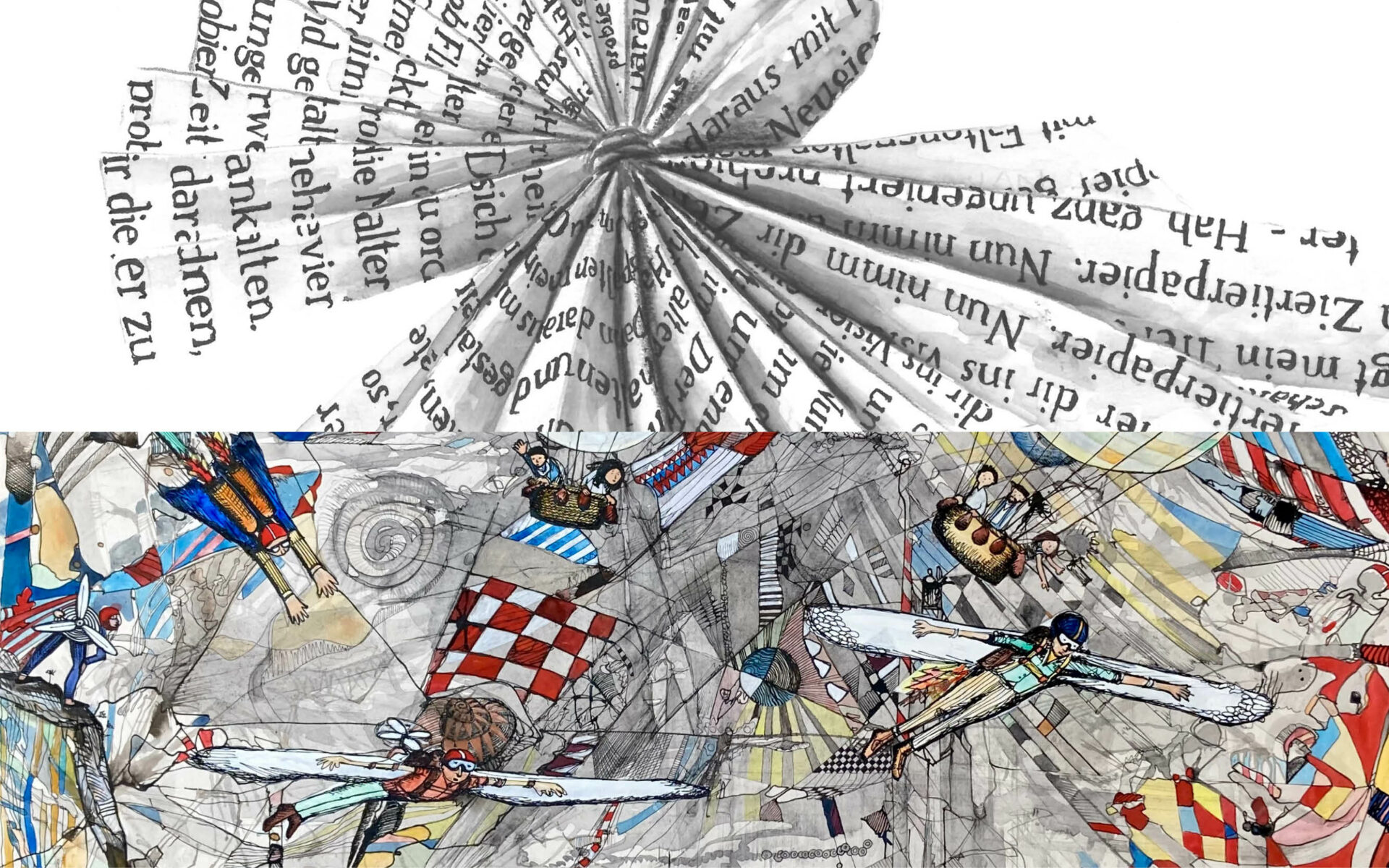 above: Svenja Niepel, Wrinkle Butterfly / below: Lothar Rahenkamp, ​​A flight over the crisis area, 2022