Nursery and KiTa children discover art
A funding project of the state association for cultural youth education in Lower Saxony!

Discover art and experience your own creativity, that's what the children of a crèche facility and a day care center in the Hase29 can do. Through the experiences of the various lock downs, during which the children were not allowed to visit the facilities or friends, the children lost their connection to the group. By working on a joint work of art, a sense of community in a group should be conveyed between crèche and kindergarten groups who do not know and do not see each other.
The title of the project "Sowing peace - reaping peace" is based on the uncertainties of the pandemic experience, in which familiar, familiar structures were suddenly considered dangerous. How do we find peace within ourselves so that we can meet others peacefully again? How can we open ourselves up to other people and environments to regain the feeling of safety and security?
On eight dates, two different groups work on a joint work of art. Over time, the children experience how an exhibition wall gradually fills and changes with their pictures. On the wall, a community picture is created from many individual parts. This development is filmed in sequences. At the last joint meeting, the groups should get to know each other and watch the film together about the creation of their joint work of art.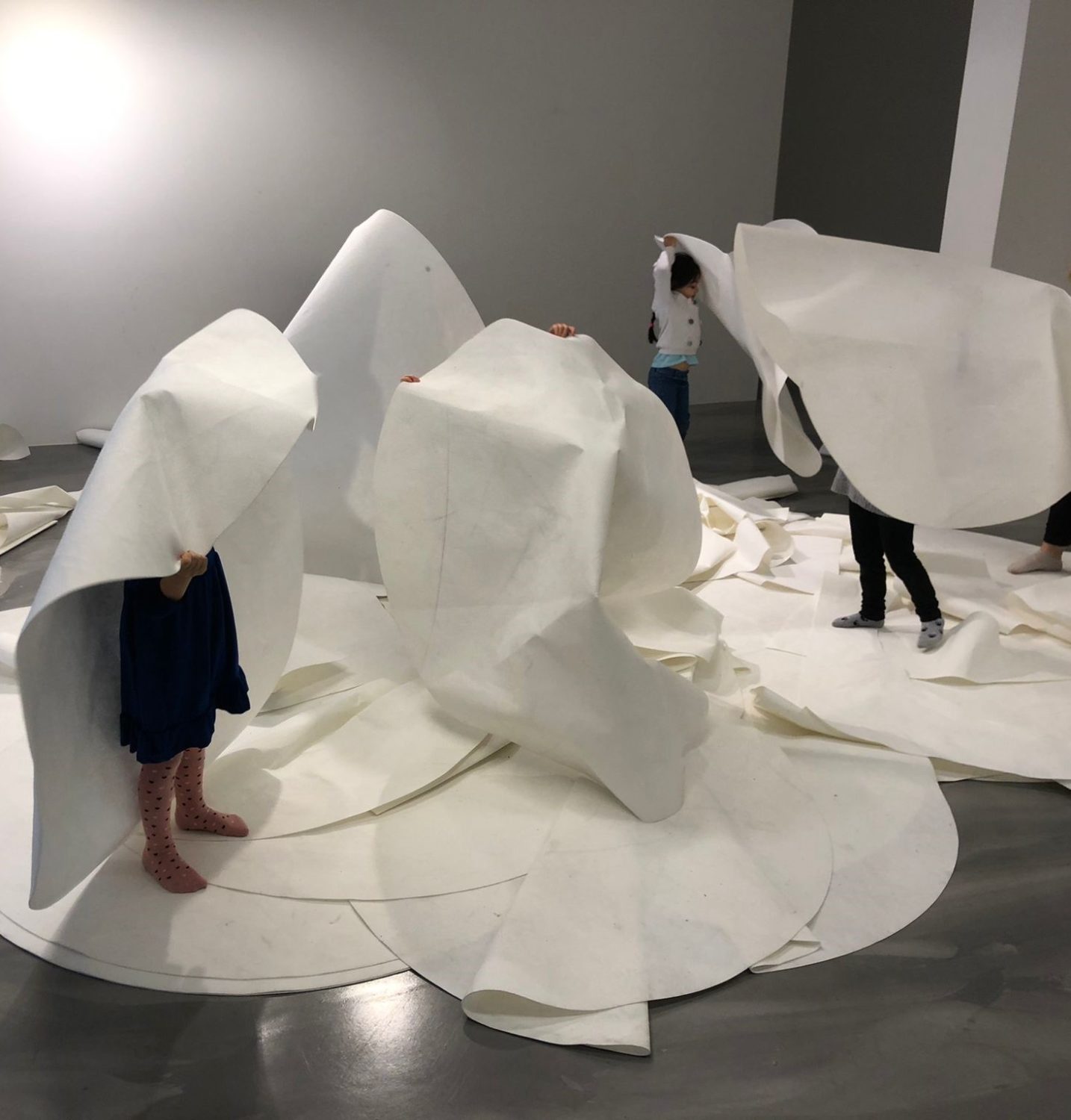 Picture above: In the room installation by Martin Pfeifle KiTa children dance the "slow motion dance", inspired by the performance blank memory of absence" of choreographer Daniela Georgieva, in the cinematic collage by Nathan Ishar.
Photo: hase29
Course leader
Henrietta Uhlhorn
project development
Johanna Schuler
State association for cultural youth education in Lower Saxony