Film project with the performance artist Daniel Hopp
in the art space hase29
15.5. - 24.7.2021
From May 15.05.21th, the art space hase29 will be the (turning) location for a performance by the artist Daniel Hopp. The resulting video work as well as other works by the artist will be on view in the exhibition from May 28.05.21th, XNUMXst.
Daniel Hopp starts working on his films by staging social situations. Thematically preconceived, but without a completed script, he gathers friends, relatives, actors and the audience. He hands the further process over to the dynamics of this group, the interactions of their protagonists, their conversations, fears, hopes and desires.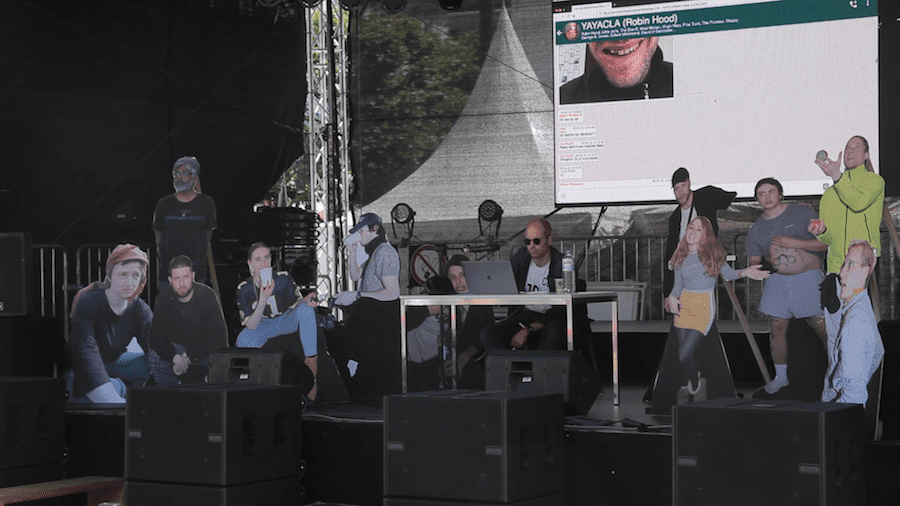 still: FOULPLAY
Daniel Hopp | 2019
duo-channel video installation
courtesy the artist, YAYACLA, and Surdez ApS
Internships at the art space hase29 are available!
As part of the upcoming exhibition by the London video and performance artist Daniel Hopp, the art space Hase92 is awarding several internships (May 17.05 - May 21.05.20201, 16) to committed people aged XNUMX and over.
READ MORE
As part of a dynamic and cosmopolitan team of artists, technicians and volunteers, the interns get a direct look behind the scenes of contemporary art and become an active part of a collaboratively developed art project.
The interns gain initial experience and learn basic technical skills in the following areas:
Exhibition concept
Practical implementation of your own concepts and ideas
Collaborative work
Videos
Performance art
The internship includes the following activities:
Development of a concept for the exhibition space together with the artist Daniel Hopp
Participation in the film team that documents the process of setting up the exhibition
Practical collaboration in setting up the exhibition together with the artist Daniel Hopp and the team of the art space hase39
Interested parties should meet the following requirements:
craft interest
Interest in team solutions
Joy in design
Timeframe:
The internship is limited to five days with a daily workload of at least three hours. It takes place in compliance with strict hygiene standards according to the industrial safety regulations for film productions. (PDF is attached.)
After completing the course, the participants receive an internship certificate.
We are looking forward to your contact! mail@hase29.de