If the visit to the exhibition has to be canceled in Corona times, the hase29 team opens virtual rooms for sensual experiences - and that at the best class time! In a 90-minute lesson, schoolchildren can get to know artists and become creative themselves.
In a short Video studio tour give artists an insight into their work and then pose in a Live connection Questions from young people. Then there are instructions for artistic experiments in the classroom live and via video.
Click on the pictures, more soon, have a look again!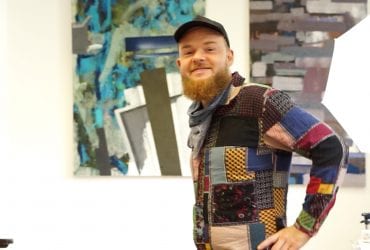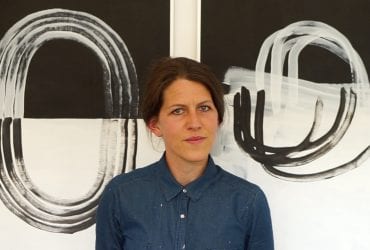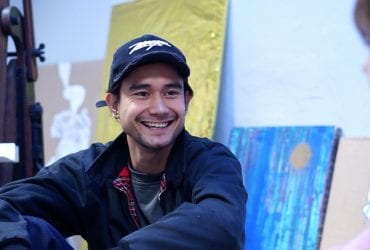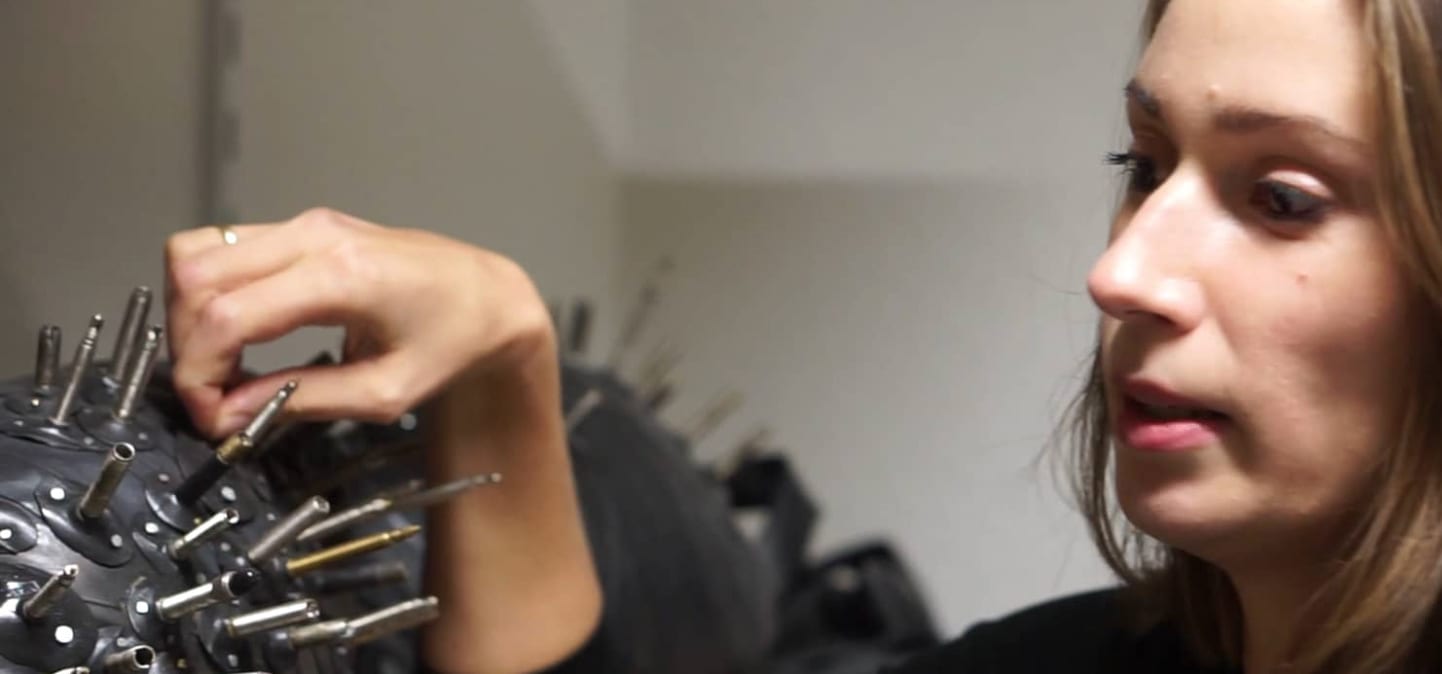 Merle Lembeck works as a sculptor and painter. She likes to experiment with different materials.
Your video creative guide will follow shortly!
With the video instructions from the artists, pupils can now become active themselves. They create works of art or develop art actions. We are supported by the hase29 placement team.

Schoolchildren become visible
If you like, you can present your work to the public on our homepage. In a new way and with the help of digital media, hase29 art mediation experiments with new media-supported forms of communication and thus creates new formats for art mediation in schools and youth facilities.
Join
can pupils of all grades, as well as youth groups and institutions, the tasks of the artists are suitable for at home, the lessons and groups in youth centers and care.

We are happy to answer any questions from teachers, educators and supervisors. Our team of art educators will be happy to support you!
The Department of Culture of the City of Osnabrück is funding the project with 4500 euros. "Children and young people take a look behind the scenes, ask their questions to artists and become active themselves - this combination convinced the jury. An approach that has never existed before. We are looking forward to the results, "says Patricia Mersinger, head of the city's cultural department.
This project is part of the so-called "culture marathon", a special funding round due to the Corona crisis. The culture marathon is a joint project of the Friedel & Gisela Bohnenkamp Foundation, Felicitas and Werner Egerland Foundation, Evangelical Foundations, Sievert Foundation for Science and Culture, the Sparkasse Osnabrück Foundation and the City of Osnabrück. The City Council of Osnabrück made an additional 250.000 euros available for this.
Press contact: City of Osnabrück, Heiko Mitlewski | Department of Culture | Tel. 0541 323-3217 | Email: mitlewski@osnabrueck.de
Our placement team
Yasmin Behrens, art and migration educator and media professional Stefan Hestermeyer in collaboration with numerous artists