Dance performance by Daniela Georgieva
Dancers: David Kummer, Mihyun Ko, Fine Simonsen and Hugo Le Brigand.
17. October to 19. November 2022

The dancer and choreographer Daniela Georgieva (*1979), who lives in Düsseldorf, has recently created dance performances with space-related choreographies that use the aesthetic means of expression of walking as an elementary form of exploration and evoke ephemeral images and impressions that linger as memories. Her dancers approach each other with hesitant movements, but move separately from each other without touching and in a directed focus without a recognizable goal. In Osnabrück, Daniela Georgieva will explore the space with four other professional dancers in a new choreography that will be created on site in order to relate one's own body and self to the immediate environment and to the others. Proximity and distance can be felt and experienced in this way, everyday actions and experiences are renegotiated, paths of life are taken and the game with absence and emptiness is shaped in our consciousness.
(Ann-Katrin Günzel)
For more impressions see: https://judsondance-rework.com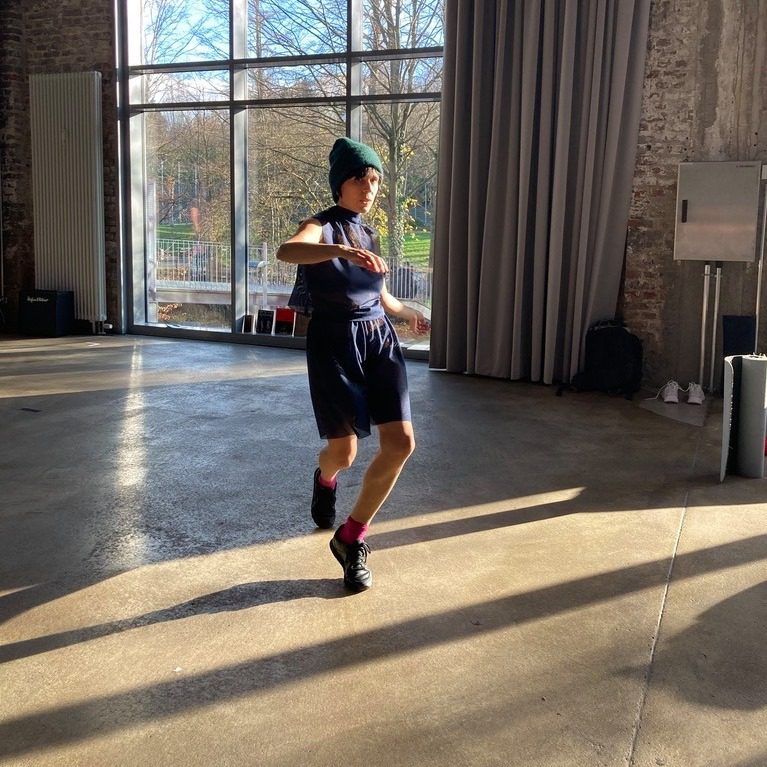 Photo: Clara Marie Mueller
Dates:
Dance performance by Daniela Georgieva
public rehearsals from October 17, 2022
Performances: 21.10.2022/22.10.2022/XNUMX I XNUMX/XNUMX/XNUMX
The exhibition ends on November 19, 2022