Summer studio hase29
Crazy creatures in the jungle
Exotic stories from the botanical garden
Monday 25.7.2022/29.7.2022/10 – Friday 00/16/00; Times: XNUMX:XNUMX a.m. – XNUMX:XNUMX p.m
stop motion movie
Eight children have brought mythical creatures from the jungle to life!
Inspired by the botanical garden and the tropical house, wild creatures or beautiful mythical creatures could arise.
Equipped with a camera, masks and costumes, the children invent their own stories with the artificial figures they made. They built and collaged, painted and tried them out in order to bring the figures they created themselves to life in front of the camera. The children then made their own stop-motion film using an app and set it to music.
Have fun watching!
Participation was free thanks to generous support from the LKJ Lower Saxony
Age: 7 to 11 years
Place: Atelier Hase29, Hasestr. 29/30 49074 Osnabrueck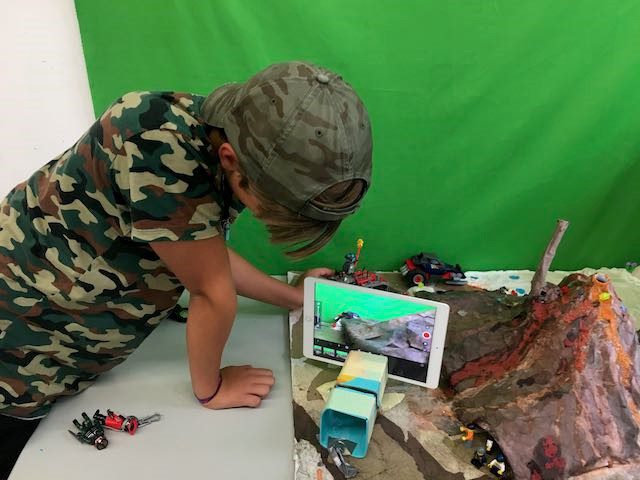 Susanne Heitmann, artist (painting, printmaking)
Yasmin Behrens (art and migration education)