asap - we must hurry to slow down
August 28 - October 31, 2021 Opening: Friday, August 27.8.2021, 17 22 p.m. - XNUMX p.m.
Exhibition with
Douglas Coupland, Oliver Gather, Mischa Kuball, Warren Neidich, Dan Perjovschi, Stefan Rohrer, Sebastian Schmieg, Matthias Surges, Johanna Terhechte, Su Yu Hsin and Stefanie Zoche
Curated by Ann-Katrin Günzel
Team hase29: Michael Kröger (curator), Elisabeth Lumme (direction and project coordination) and Lena Wolters (volunteer)
The art association hase29 - Society for Contemporary Art Osnabrück eV shows from August 28.8th to October 31.10.2021st, 267 the exhibition "asap. We must hurry to slow down… ", which is based on the international" post-futuristic "Art Forum (vol. 2020 / May XNUMX) published by her and is dedicated to the subject of speed and the effects of our accelerated reality. The participating artists use very different artistic approaches to reflect on the state of exhaustion and destruction that result from the imperative to growth and the permanent striving for efficiency in our everyday life and increasingly result in social resistance.
read more
Protests against a one-sided, linear progress-oriented, capitalist system that ruthlessly exploits social and ecological resources have been loud for years, whereby it is currently mainly the young generation who take to the streets and the ignorance of those responsible for the climate catastrophe, denounces social injustice and the visible end of resources. Although the "Anthropocene" was proclaimed by Eugene Stoermer and Paul Crutzen around the year 2000, the protest has only recently been loud and especially visible in our everyday lives, especially with the appearance of Greta Thunberg and the Fridays for Future movement was made to make it clear that it cannot go on like this. Increase in CO2 values, sealing of the natural soils, overfishing of the seas and the extinction of species are the dystopian consequences of a logic of progress whose end in itself is an unchecked growth euphoria, which in reality has long since given way to extensive exhaustion. This applies to the explosive exhaustion of natural resources as well as the physical and psychological exhaustion of society. Competition and the striving for efficiency in the sense of a destructive self-economization and compulsions to submit to the sheer breathtaking pace of a seemingly linear development are focused and broken in the artistic perception. They come into our field of vision as snapshots, but also as new images and possibilities. Numerous resistant practices and procedures in art aim to avoid the constant acceleration or to oppose it by showing an opposing logic through protest, refusal, exaggeration or criticism. (A.-KG)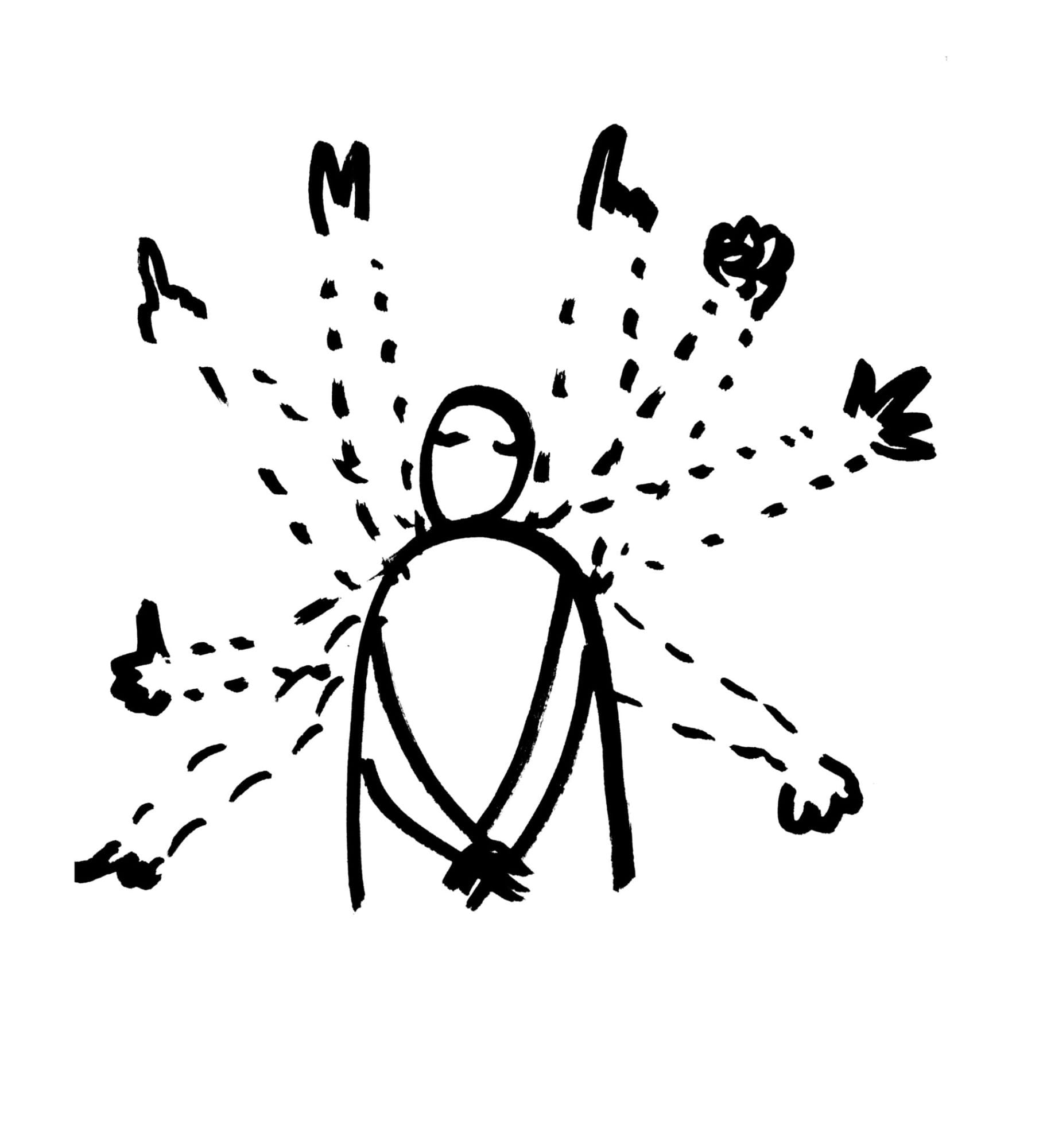 Illustration: Dan Perjovschi (2020)