10 m³ art dialogues - Artistic interventions in the showcase hase29
The art association hase29 is continuing the project "10m3 Art Dialogs".
In order to counteract the forced isolation and the retreat into private life in the Corona period, artists have the opportunity to work in the outdoor showcase of the art space in order to be able to enter into an artistic exchange. The approximately 10 cubic meter walk-in showroom is a field of action for artistic interventions from the beginning of May until the summer holidays.
read more
Financed with funds from the "Kulturmarathon" of the city of Osnabrück and "Lower Saxony twists up", the art space hase29 would like to use these commissioned works to make artists in the Corona era visible and to support them with a minimum fee.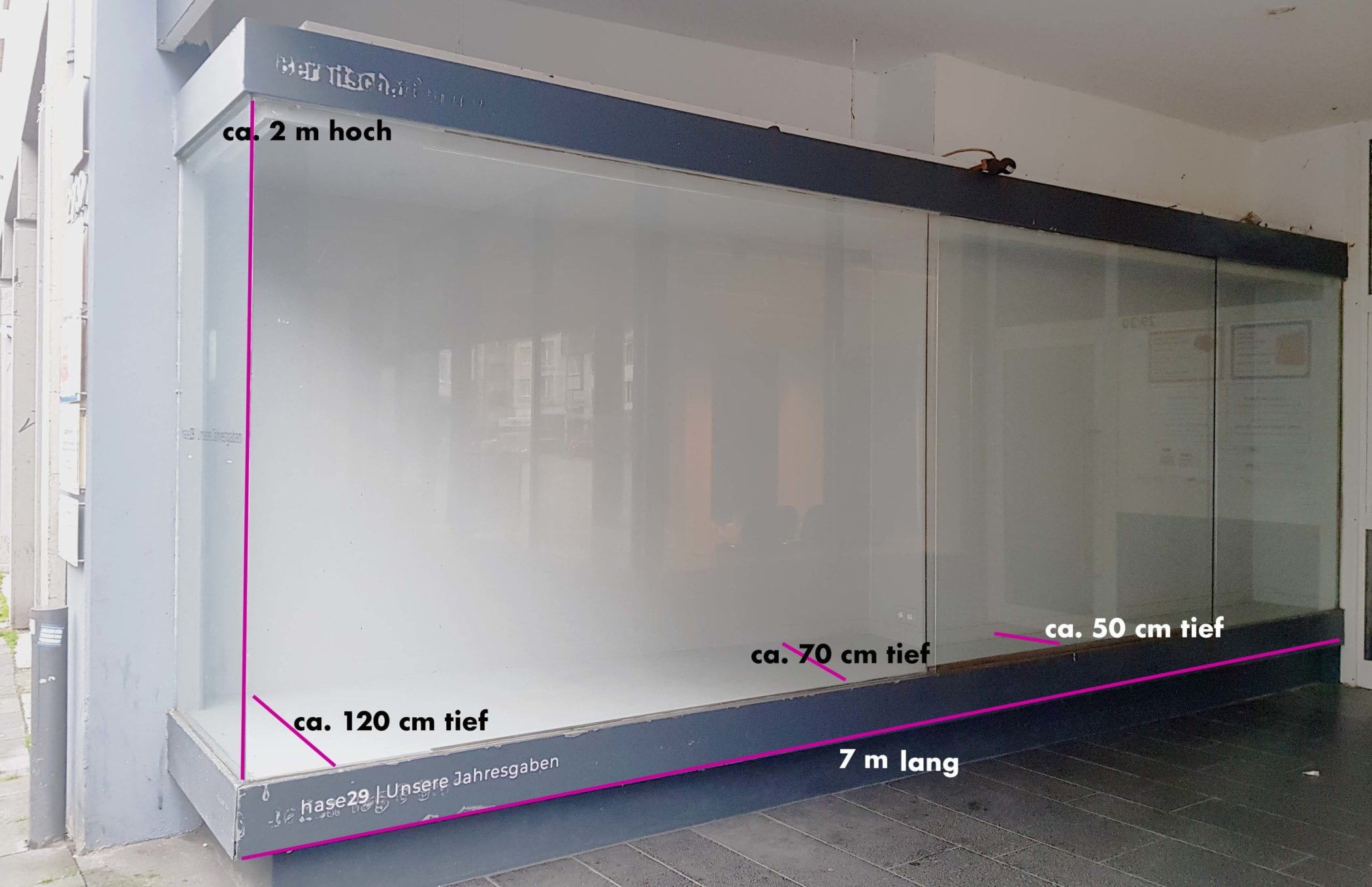 Participating artists
- Katrin Lazaruk (29.03-09.04)
- Elena Kok and Jakob Schöning (10.5-23.5)
- Margit Rusert and Renate Hansen (24.5-6.6)
- Marvin Knopf (28.6-11.7)
Tape art artist Katrin Lazaruk marked the start of a series of eight art activities in total up to the summer of 2021 with a multi-layered installation made of cassette tapes.
Participating artists
in detail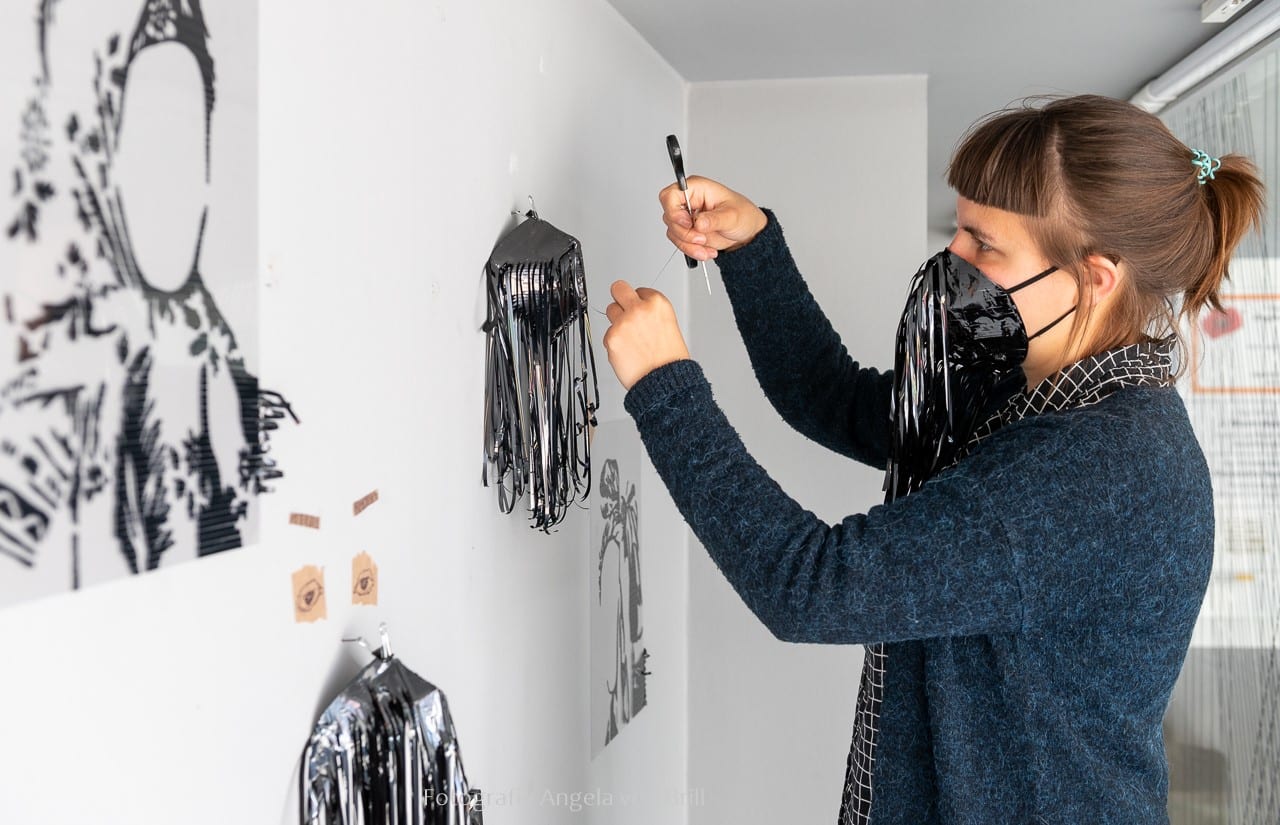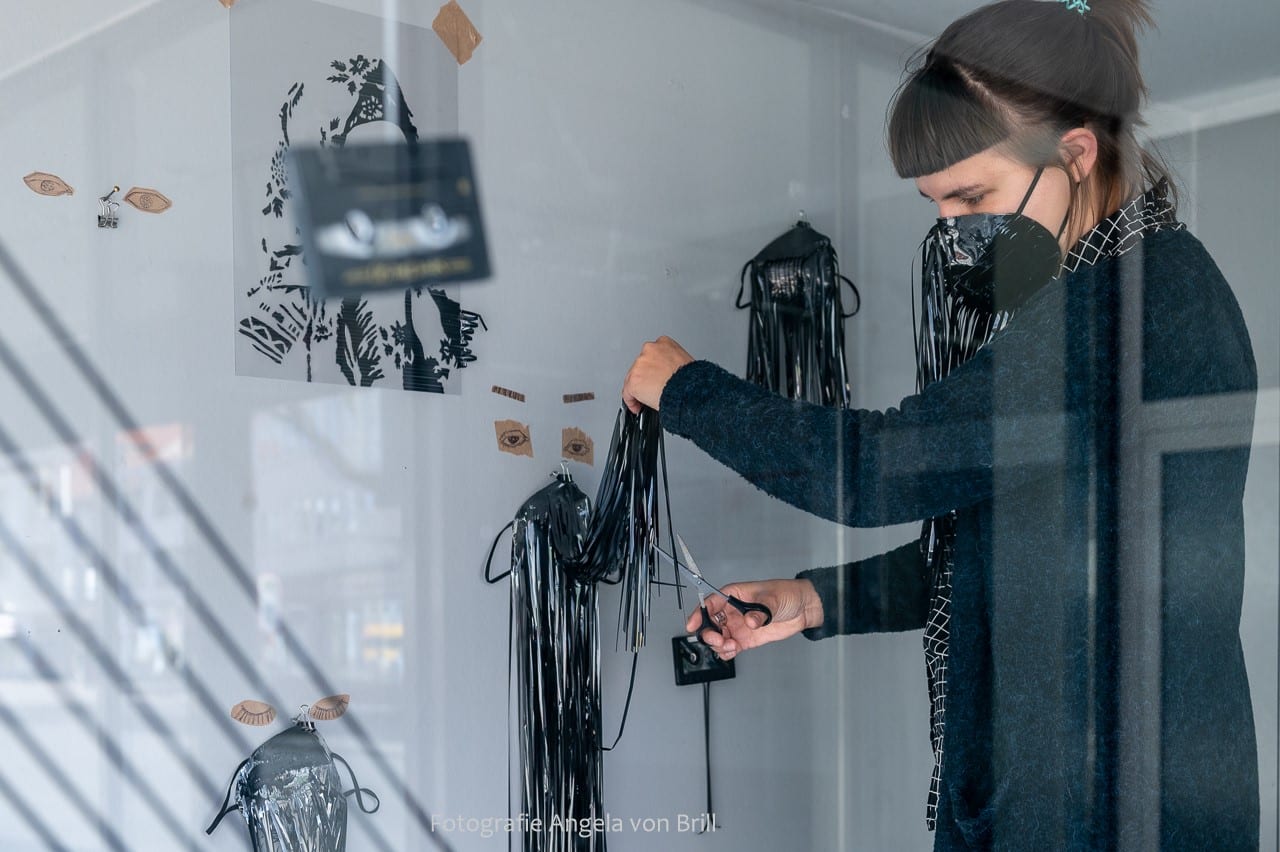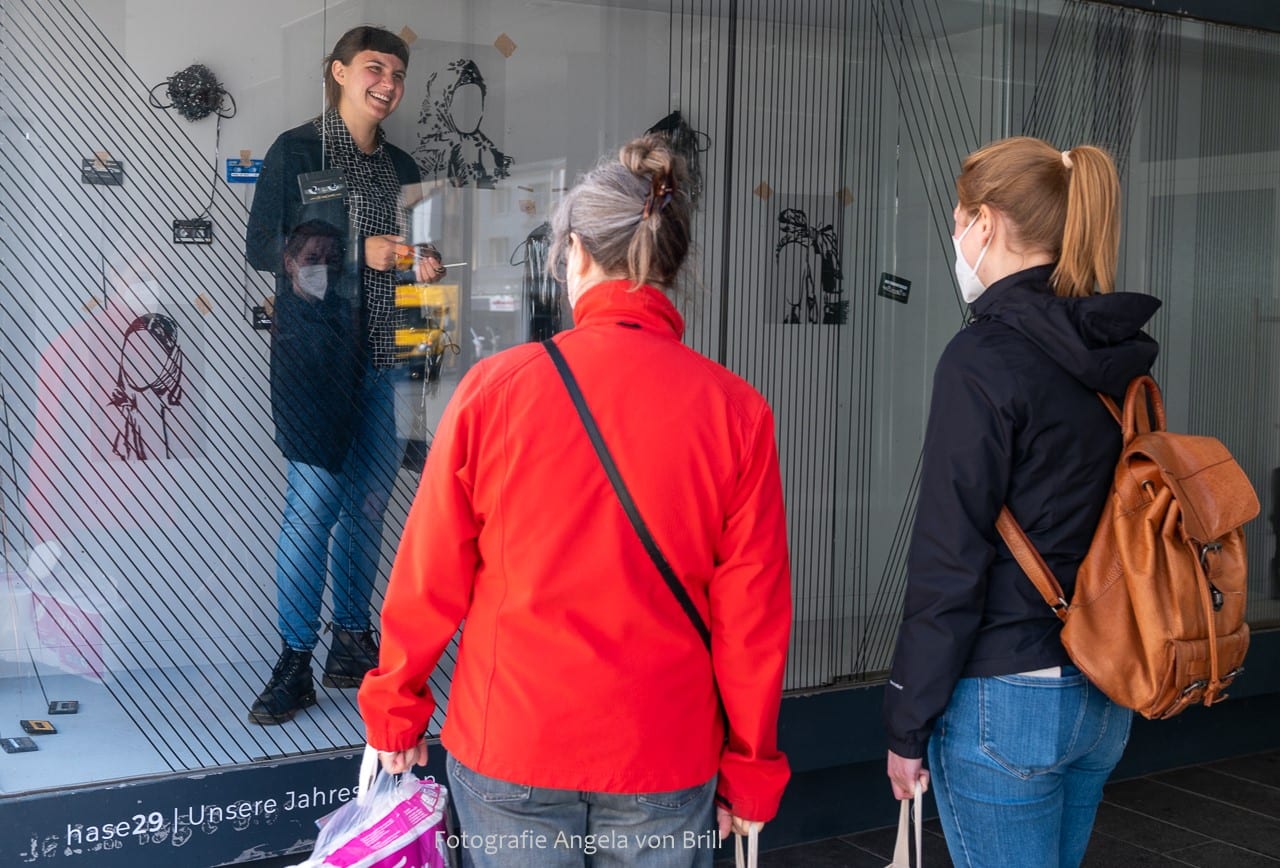 At the beginning of the project, the tape art artist Katrin Lazaruk developed an installation made of cassette tapes, tape art pictures and bizarre masks. Your work could be viewed from March 29.03th to April 09.04th.
Photos: Katrin Lazaruk
© Angela von Brill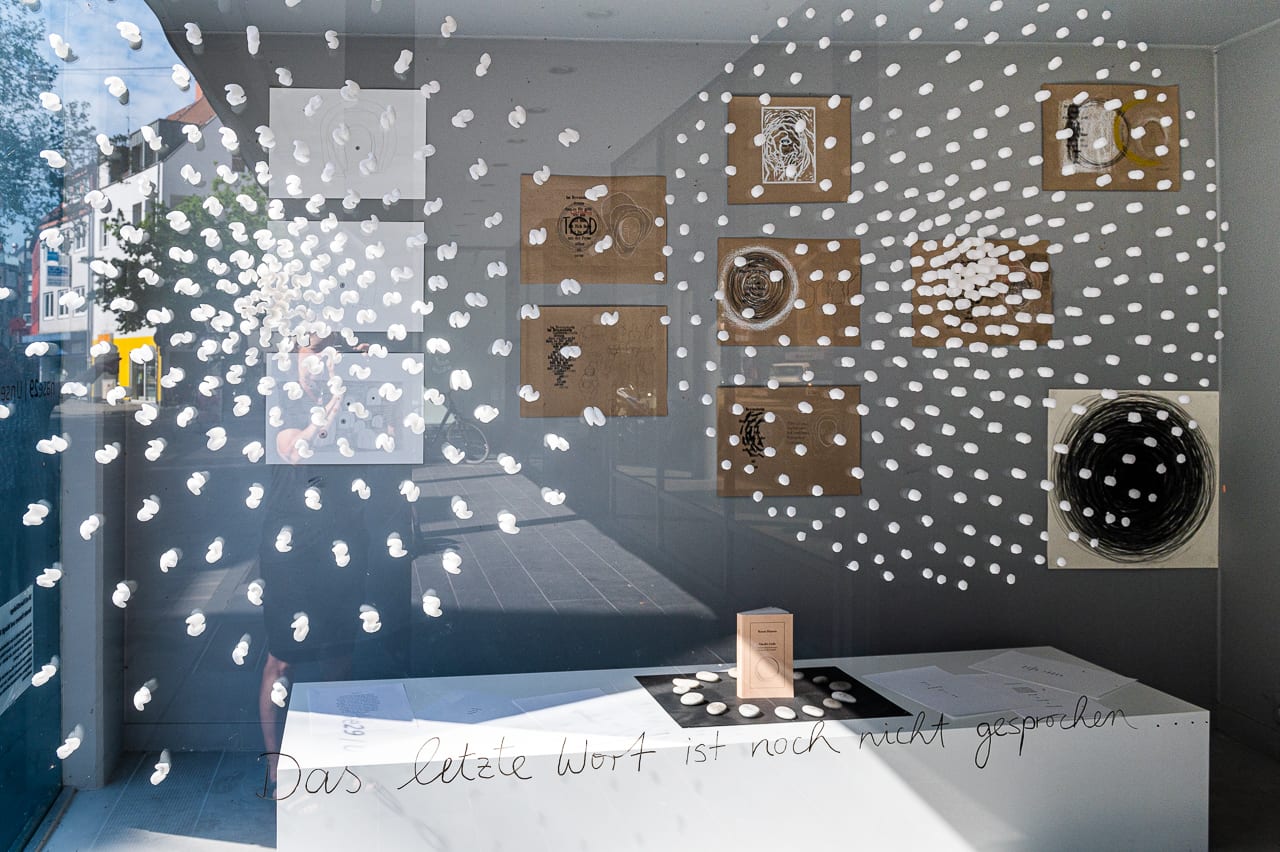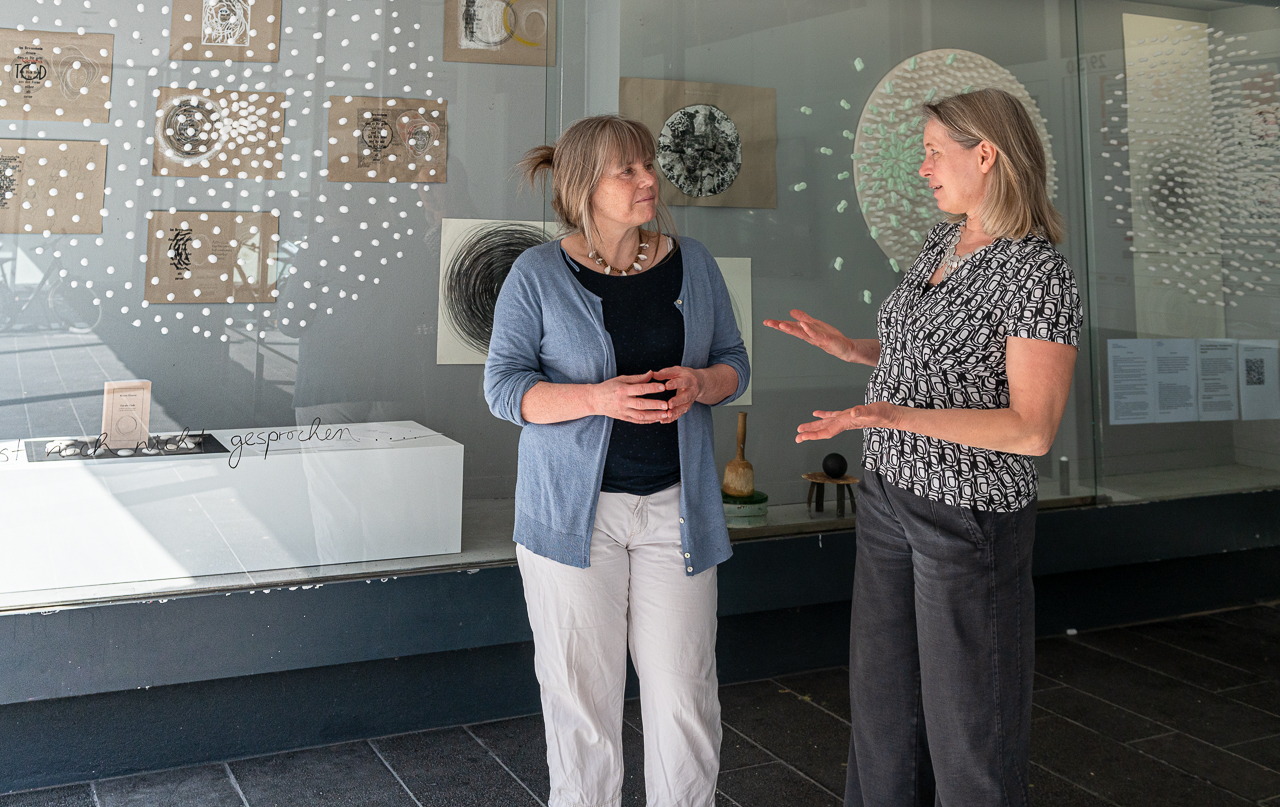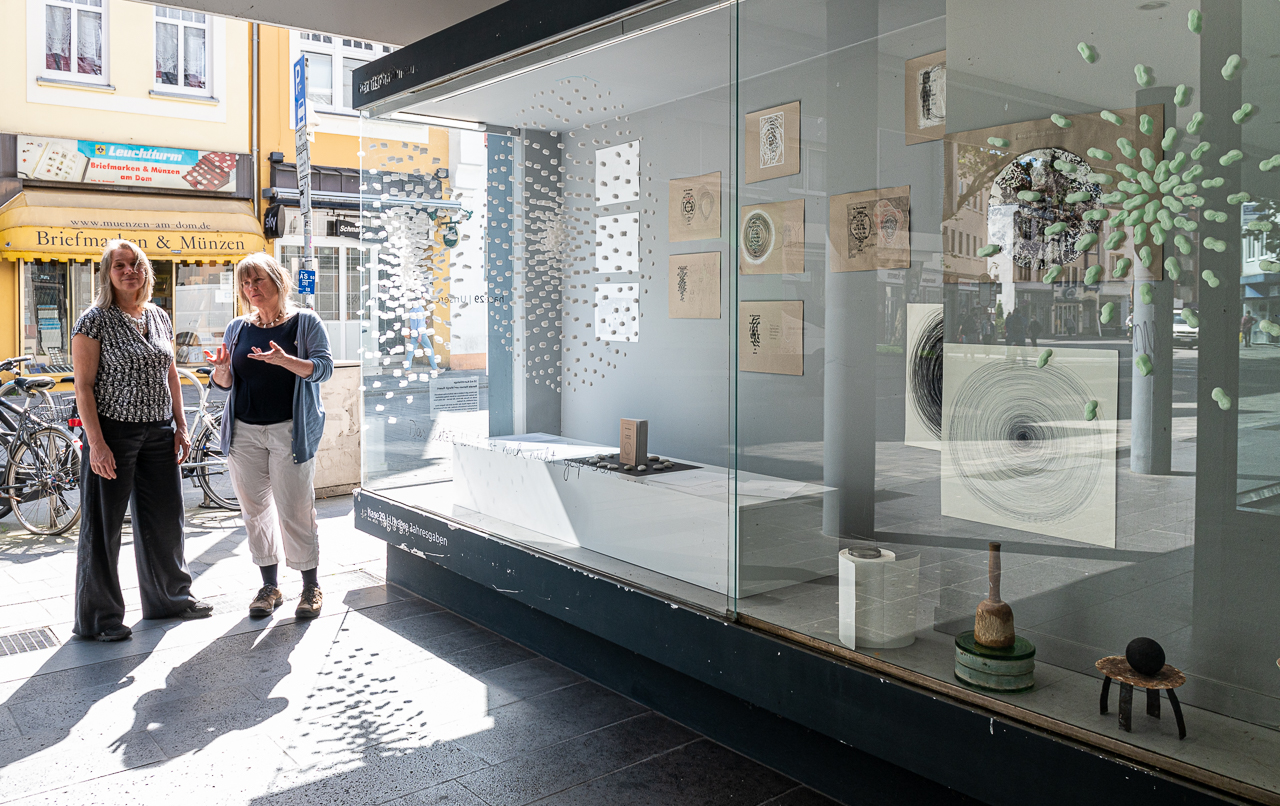 The artists Renate Hansen and Margit Rusert equipped the showcase with changing drawings, sculptures and reliefs made of packaging material. Her artistic process was concluded with a performance / reading on June 05.06.2021th, XNUMX. You could listen to the artists reciting their own texts and poems.
Photos: Margit Rusert and Renate Hansen
© Angela von Brill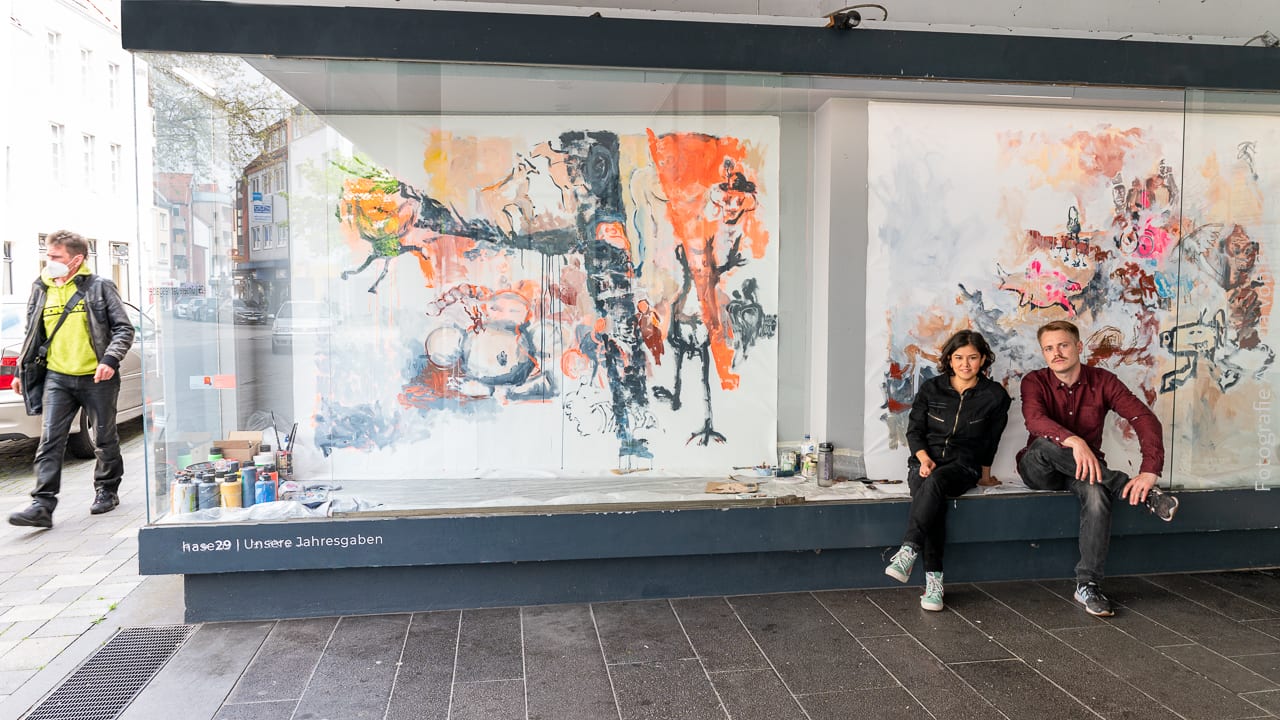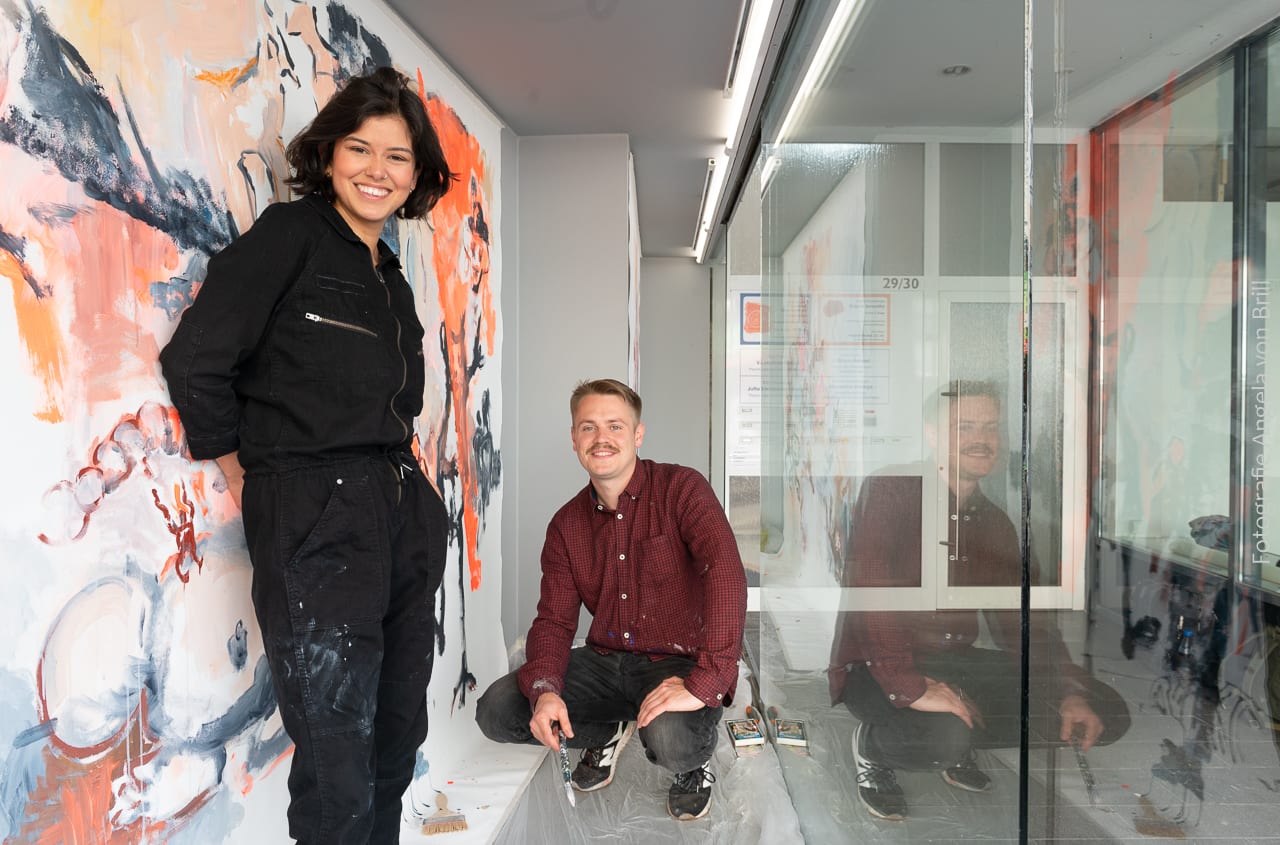 From May 10.05th to May 23.05rd, the art students Elena Kok and Jakob Schöning worked in the showcase. They developed abstract paintings that showed street art elements, lettering and drawing elements, among other things.
Photos: Elena Kok and Jakob Schöning
© Angela von Brill