Exhibition of the competition entries for the tender of the solar energy association Osnabrück "Solar...watt?"
In cooperation with the Kunstraum hase29
Museum at the Schölerberg
May 27.5.2022, XNUMX to the end of July
exhibition opening
A design competition on the subject of renewable energies.
We were looking for a motif that positively appeals to and moves people.
An expert jury reviewed the numerous entries and selected a winner:
Jule Borcher's "There is no planet B"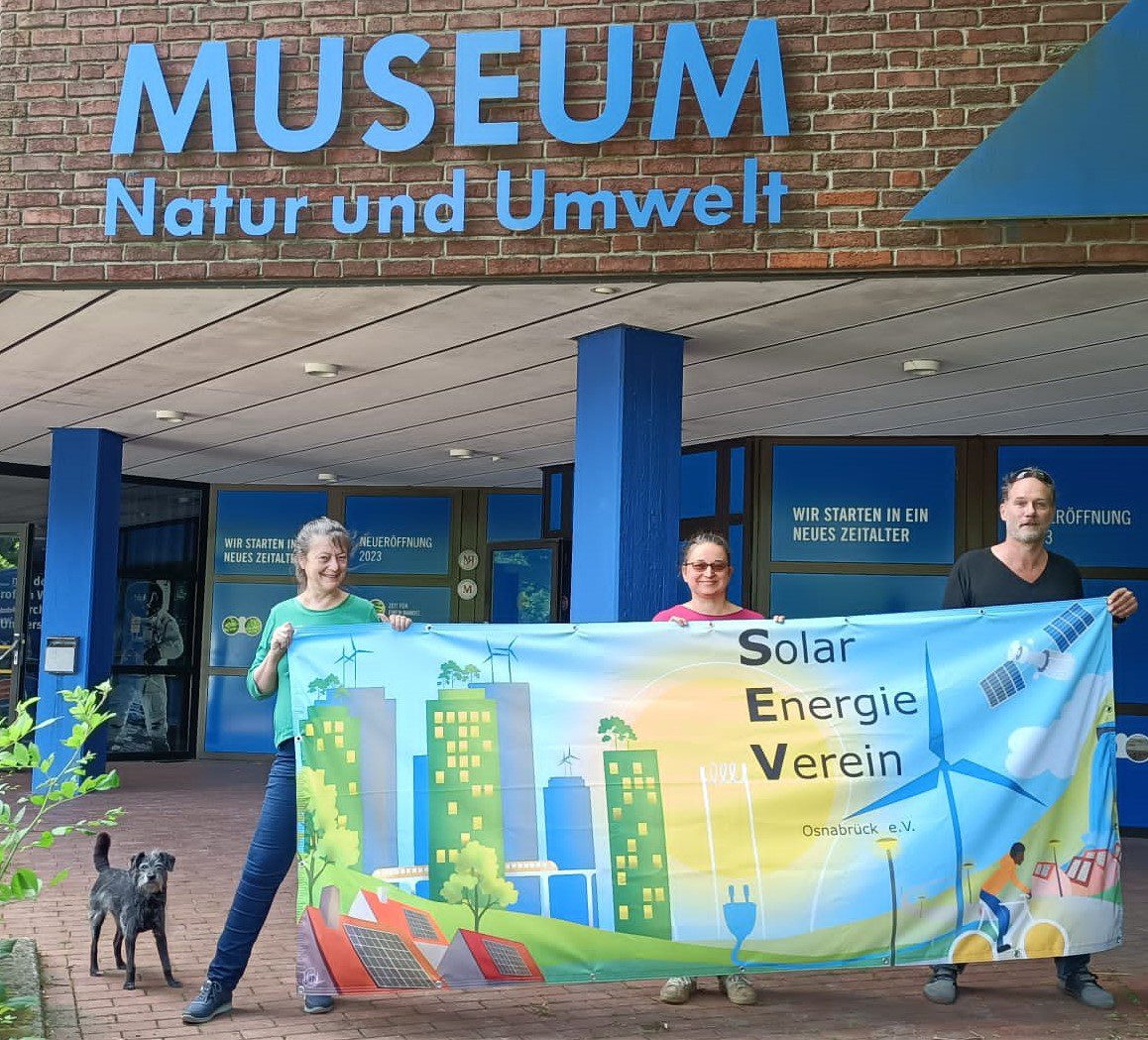 fltr:
Martina Jandeck [Board of Directors SEV eV] Johanna Schuler [Art Association Hase29] Frank Schnieder [Board of Directors SEV eV]